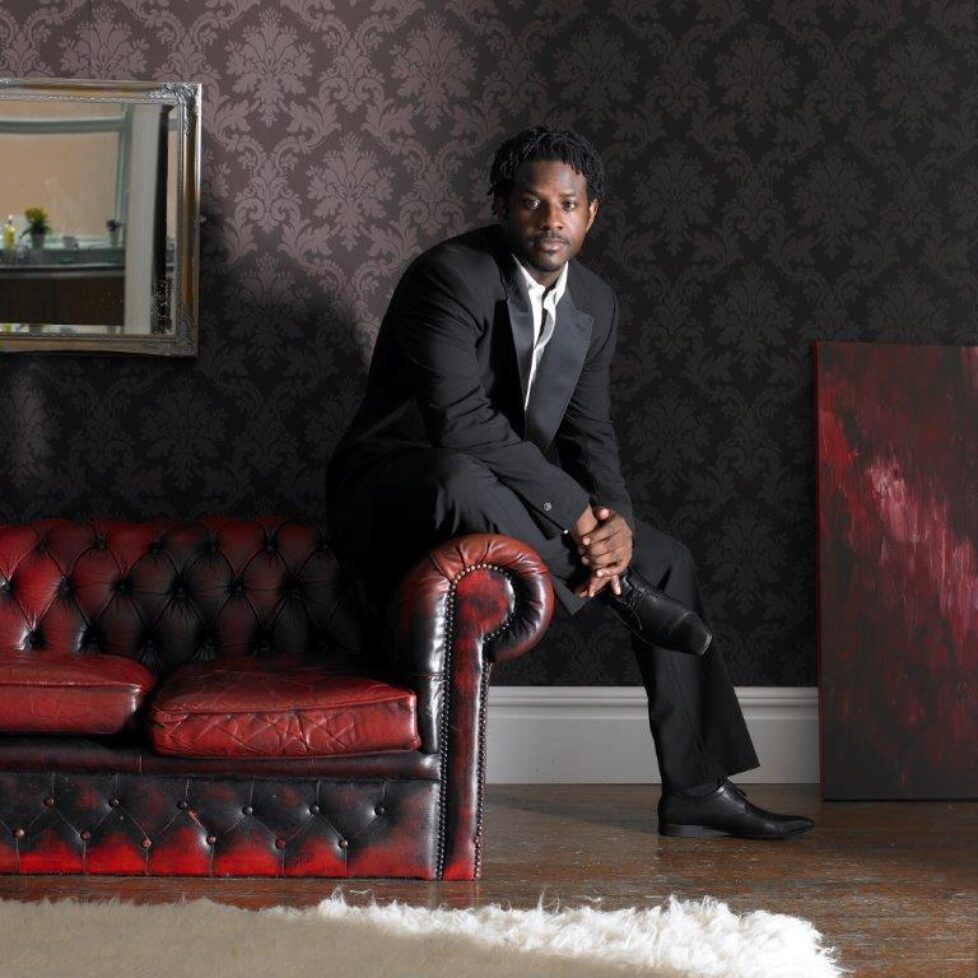 After a great start in 1989 with 'Watch this Space', Stephen was hand picked to be part of Sir Cliff Richard's 'Access all Areas' 1993 tour – this gave him invaluable performance experience in front of massive audiences.
After that tour, he joined up with three accomplished musicians to form the band Hothead. A live group who had a diverse range of influences and directions, all sewn together by Stephen's rich baritone voice.
All this experience forged him into a complete artist in every aspect and Stephen continued to grow and become one of the UK's most successful live performers, selling out every concert he plays.
In 2003 Stephen produced and appeared in his own theatre shows entitled 'All Night Long' and 'Let There Be Love'. Featuring music from the swinging 50s with classics like 'Fly Me to the Moon', 'Let there be Love' and including Lionel Richie's 'All night long' of course! The show also proved to be a platform for his much requested and anticipated original material. Material he then recorded for his album 'Play for Keeps' backed by a 42-piece orchestra released in 2005. He also took the lead role in the Nat King Cole Story performing around the country.
Stephen's stage presence is magical, commanding the mood and audience to participate and have the time of their lives. He has a unique ability to unite all generations on the dance floor.
His repertoire ranges from his own original tracks to Motown, R&B, Country Pop, soul, modern popular music and more, in short, Stephen can bring visions of an era gone-by, stand strong as a solo original artist or deliver accomplished covers making them truly his own. This versatility allows him to tailor a performance exactly to the audience, ensuring everyone goes home with a memory to cherish.
Charity fund raising work is close to Stephen's heart, Stephen is a Patron of Space, which offers a unique opportunity for the disabled to play and learn in a safe environment. Stephen recently organised and performed at The Inaugural Stephen Bayliss Golf Day in conjunction with Space, raising £15,000. He also annually supports St John's Hospice, Marie Curie Cancer Care, SANDS, Christies Hospital and many more.
Bookings range from personal celebrations, functions and parties, public events, corporate, charity, celebrity and social events are all taken on with verve and enthusiasm, Stephen genuinely loves to sing and entertain.
There really isn't a medium or venue which Stephen isn't comfortable in – an appearance singing or fully entertaining an audience for the whole evening. Stephen is often the first person to come to mind for anyone who wants a great evening.
Give him an audience, and he'll do the rest!